19may7:00 pm9:30 pmVirtual EventArchaeology on TapGrab a beer or beverage of your choice and join us for an evening of three, half hour presentations on eastern Oregon's ancient and more recent history, presented by archaeologists from federal agencies and universities. Come to one talk or enjoy them all!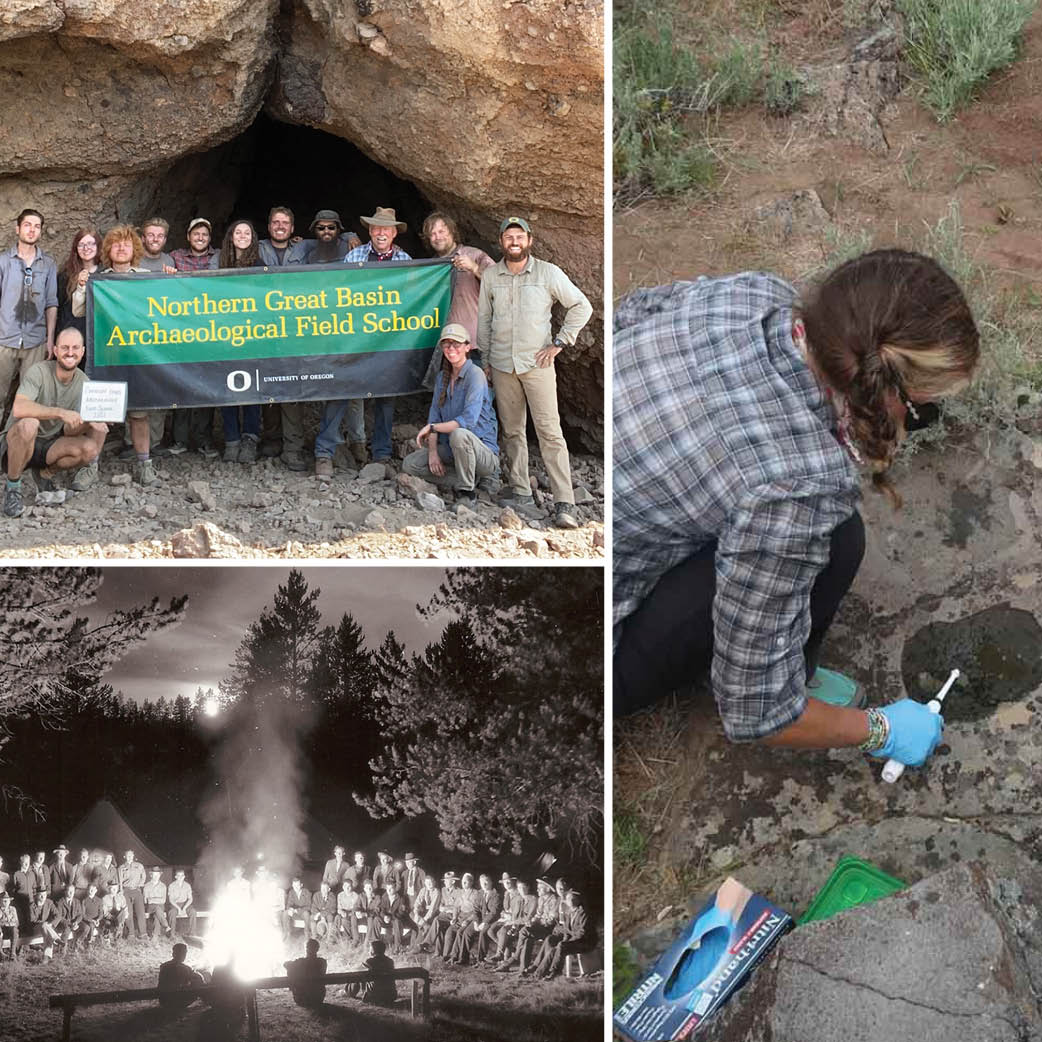 Event Details
Each one about ½ hour
7:00pm – Pluvial Lakes and Stemmed Points: Assessing the Distribution of Western Stemmed Points in the Harney Basin by Jordan Pratt
At the end of the last ice age much of the Great Basin, including parts of south-eastern Oregon, were inundated by large lakes and wetlands. During this period Indigenous people made a living hunting and gathering, utilizing the resources present in these lake-side environments. Stone spear points sometimes referred to as "Western Stemmed Points" were commonly used throughout this time and provide some of the earliest known stone tools in the west. This talk presents ongoing research and analysis on a sample of stemmed points collected in the Harney Basin, Oregon, to explore how Indigenous tool production and discard can explain settlement patterns in the past.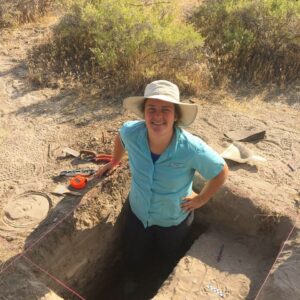 Jordan Pratt is a PhD candidate in Anthropology at Texas A&M University, where she works with the Center for the Study of the First Americans. Jordan received her BA from the University of Oregon in 2015, and has participated in archaeological research in Harney County since 2012. Her dissertation research focuses on lithic technology including the analysis of Western Stemmed points and excavation of open-air sites.
~7:30pm  – High Desert Life in the Ice Age as Seen from the Fort Rock Basin, Oregon, by Katelyn McDonough, Richie Rosencrance, and Dennis Jenkins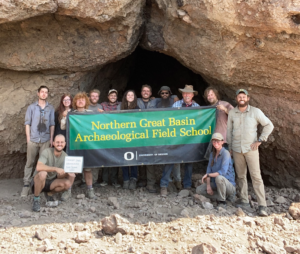 Ongoing research at the Connley Caves and Cougar Mountain Cave in the Fort Rock Basin of central Oregon is revealing new aspects of life during the end of the Ice Age. University of Oregon Archaeology Field School excavations at the Connley Caves uncovered tools, hearths, and food debris that shed light on people's hunting technology, diet, and seasonal visits more than 12,000 years ago. Collections-based studies of textiles and leather from nearby Cougar Mountain Cave provides a complimentary view. This talk shares updates from our recent work at these sites and how it fits into broader perspectives of early history across the continent.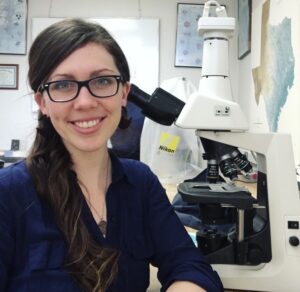 Dr. Katelyn McDonough is a Postdoctoral Scholar with the Great Basin Paleoindian Research Unit at the University of Nevada, Reno. Her research investigates the relationships between people, foodways, and environment in western North America with an emphasis on plant use and landscape change during the Pleistocene-Holocene transition.
Richard Rosencrance is a Ph.D. student at the University of Nevada, Reno. His research interests include the peopling of the Americas, the Western Stemmed Tradition, chronology building, lithic technology, and labor organization–especially in the Great Basin and Columbia Plateau.
Dr. Dennis Jenkins is a Senior Research Archaeologist II and Director of the University of Oregon Archaeology Field School. His research interests include the initial settlement of North America, Northern Great Basin archaeology, obsidian sourcing, and hydration, and Great Basin settlement-subsistence patterns.
Dennis, Katelyn, and Richard instruct the University of Oregon Archaeology Field School at the Connley Caves.
~8:00pm – Murderers Creek Camp – Civilian Conservation Corp and Timber Sale Work Camp by Katee Withee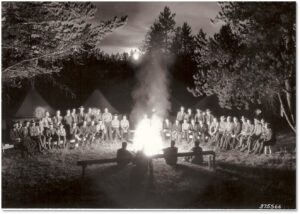 The Murderers Creek Camp housed members of the Civilian Conservation Corp during the summer of 1933. The majority of the 200 young men assigned to this camp were originally from New York. Other occupants included army commanders, Forest Service staff, and "local experienced men" who engaged in fence maintenance, range improvements, and road construction activities for the Forest Service. Later, from 1939 – 1949, the camp was utilized by Forest Service crews and Edward Hines Lumber Company employees to support the Bear Valley Timber Sale, which was possibly the largest timber sale sold in the contiguous United States. Many CCC era buildings and constructed camp features were utilized by these camp residents until the remaining building were removed or repurposed elsewhere.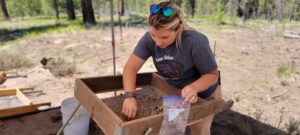 Katee is the District Archaeologist for the Blue Mountain Ranger District, Malheur National Forest. She received her BA in Anthropology from Portland State University and MA in Anthropology from the University of Nevada, Reno. She spent several years working for land management agencies in Oregon, California, Nevada, and Idaho before moving back to eastern Oregon nearly seven years ago. She is interested in historical archaeology, identity, and material culture.
Cancelled – Direct Evidence for Paleoindian Geophyte Use in the Fort Rock Basin, Oregon, USA by Lisbeth Louderbach and Stefania Wilks
more
Time

(Thursday) 7:00 pm - 9:30 pm