The Archaeology Roadshow is a large-scale public outreach event held on Portland State University campus and in other communities in Oregon, designed to promote stewardship of Oregon's heritage and educate adults and children about the value of archaeology to all citizens. The fair-like experience brings together community organizations (tribes, federal and state agencies, private companies, avocational organizations), and PSU students and faculty who host hands-on activities that relate to heritage, science, and Indigenous history and contemporary tribal interests in our region. The Roadshow grew out of a 2012 Public Archaeology class project that took place in PSU's Cramer Hall and attracted 180 visitors. We have since grown in many ways — including providing support to partners in Harney County and Bend, Oregon to host Roadshow events in their communities. We hope to expand to other communities in the future.
Because of the pandemic and the challenge of hosting face-to-face events, in 2021, the Archaeology Roadshow was virtual and we've continued with the virtual format for 2022.
We created this website to host our virtual event which features real time presentations and static content including:
– A gallery of "exhibits," hosted by organizations, to share recent projects with the public. Visitors will be able to view these short videos, blogs, activities for children, and other content, at any time.
– Live lectures and panel discussions on a range of topics throughout May. These will be recorded for viewing at any time.
– A dynamic map featuring cultural heritage points of interest which you can visit to learn more about our region's rich heritage.
– An expert panel where visitors can log in to talk with an expert about their treasured object or question about archaeology.
The Archaeology Roadshow has many layers of benefits. The public learns more about our region's rich and complex human past and its connections to us today. Visitors also learn about the range of organizations that are engaged in archaeology and heritage activities — and why this work truly matters to us all. Participating college students learn about the importance of public engagement through creating an exhibit of their own. The Roadshow also provides an opportunity for organizations to address their own public outreach goals and at the same time, forges connections among individuals and organizations in our state who are passionate about heritage, site stewardship and public education.
The Archaeology Roadshow Team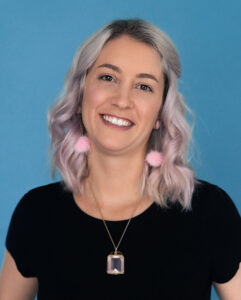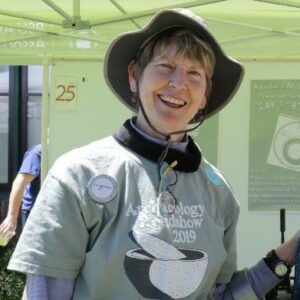 And our Amazing Volunteer Planning Committee:
Tracy Alexander – Harney County Historical Society, Burns, Oregon
Shelby Anderson – Associate Professor, Portland State University, Portland, Oregon
Pete Candena – Archaeologist, Malheur National Forest
Kelly Cannon-Miller – Executive Director, Deschutes Historical Museum, Bend, Oregon
Eve Dewan – Archaeologist, Warms Springs GeoVisions, Warm Springs, Oregon
Laurel Diciuccio – Undergraduate student, Portland State University, Portland, Oregon
Chris Donnermeyer – Heritage Program Manager, U.S. Forest Service, Columbia River Gorge Scenic Area, Hood River, Oregon
Steve Hussey – President, Archaeological Society of Central Oregon, Bend, Oregon
Kelley Martinez – Archaeologist, Archaeological Investigations Northwest, Portland, Oregon
Jenn Olander – Archaeologist, Dudek, Portland, Oregon
Leslie Olson – Member, Archaeological Society of Central Oregon, Bend, Oregon
Virginia Parks – Archaeologist, U.S. Fish & Wildlife Service, Portland, Oregon
Emily Rubinstein – Archaeologist, Burns Paiute Tribe, Burns, Oregon
Carolyn Temple – Archaeologist, Bureau of Land Management, Burns, Oregon
Scott Thomas – Archaeologist, retired, Bureau of Land Management, Burns, Oregon
Suzanne Thomas – Archaeologist, retired, U.S. Forest Service, Burns, Oregon
J. Wallace – Undergraduate student, Portland State University, Portland, Oregon
Lexi Williams-Larson – Archaeologist, Archaeological Investigations Northwest, Portland, Oregon
David Winkler – Undergraduate student, Western Oregon University, Monmouth, Oregon
Shana Withee – 4H Extension Coordinator, Oregon State University (Corvallis, Oregon), based in Burns, Oregon
Jim Withee – President, Harney County Historical Society, Burns, Oregon
PSU Student Projects:
Shelby Anderson – Professor, Public Archaeology (Anth 460/560), Portland State University, Portland, Oregon
Administrative Support:
Becky Hoven – Office Coordinator, Department of Anthropology, Portland State University, Portland, Oregon