Expert Panel
25may7:00 pm9:00 pmExpert PanelLearn more about your personal artifact.
Event Details
Check back for Future Expert Panel Dates
Do you have a personal artifact that you wish to learn more about? Come to our virtual zoom sessions – to talk with an archaeologist or geologist about your item. Stone, bone, woven, plant and historical items are welcome. No appraisals will be given; the Archaeology Roadshow does not authenticate or value items for sale.
You will need a camera and microphone with your computer set-up to engage with this "show-and-tell" type experience. We will send you an email the day of the Expert Session (May 25) with more information about how this will work and what to expect. Looking forward to meeting you!
Our Experts: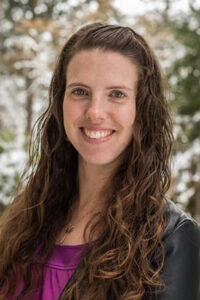 Dr. Anna Neuzil
Dr. Anna Neuzil is an archaeologist whose research has focused on pre-contact period ceramic artifacts from the Southwestern United States, and the information these artifacts can provide about the identity of their makers and users. Anna received her B.A. from the University of Virginia, and her M.A. and Ph.D. from the University of Arizona. Anna is currently an archaeologist at Bonneville Power Administration in Portland, Oregon. Prior to working at BPA, Anna worked as an archaeological consultant in Oregon, Washington, and Arizona.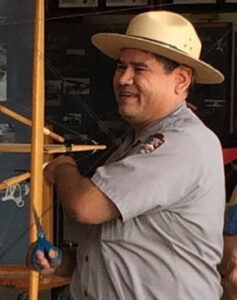 Robert J. Cromwell
Ph.D. Robert Cromwell is an Archaeologist for the National Park Service and the Manager of Pearson Air Museum, at Fort Vancouver National Historic Site, in Vancouver, Washington. Robert has worked at the park since 2000, primarily as an Archaeologist, with a stint as the park's Chief of Interpretation from 2016-2019. Robert grew up in western Oregon, received a B.A. and a M.A. from Oregon State University and has a Ph.D. in Historical Archaeology from Syracuse University in New York. His historical archaeological research interests have mostly centered upon the terrestrial fur trade and U.S. Army operations in the Pacific Northwest, and he has expertise on Euro-American material culture from the 18th century into the early-20th century.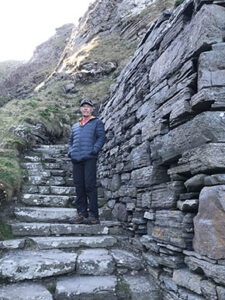 John K. Zancanella
John Zancanella Received MA Anthropology from CSU, Chico in 1987. Worked as contract archaeologist through the University between 1978-1983 throughout northern California. Was an archaeologist for the USDI, BLM in Ely, Nevada (1983-1990) and Prineville, Oregon (1990-2014). Studied hunter/gather behavior, lithic analysis, pottery, rock art, environmental change, historic mining, logging and ranching, as well as paleontology .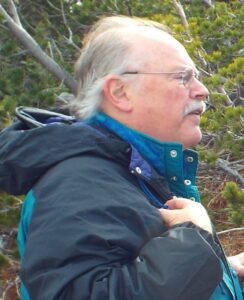 Matt Brunengo
Born and raised in Portland. Geology degrees from Stanford (BS 1975, MS 1978) and Portland State (PhD 2012); specialties in geomorphology, engineering geology, and hydrology (especially snow). Worked in county and state government (chiefly Washington Dept of Natural Resources, 14 years), consulting, and college teaching (U Washington, PSU). Interests in landscapes and environment extend naturally to PNW history and archaeology.
more
Time

(Wednesday) 7:00 pm - 9:00 pm